Mgr. Lucie Vidovićová, Ph.D.
Contact informations
Head of the Social Policy and Social Work Department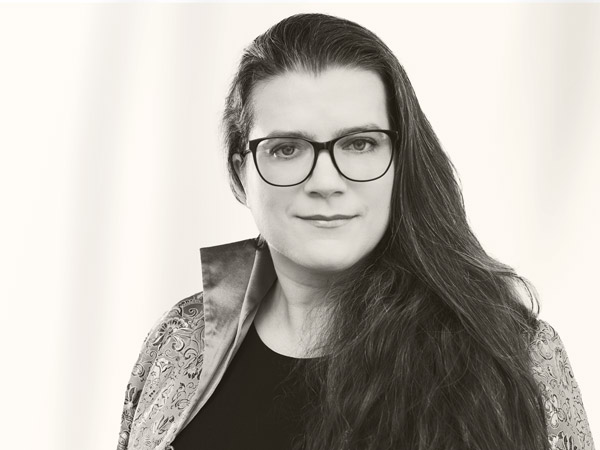 VIDOVIĆOVÁ, Lucie & Tereza MENŠÍKOVÁ, 2023. Materiality, Corporeality, and Relationality in Older Human–Robot Interaction. Societies, 13(1), 1–13
VIDOVIĆOVÁ, Lucie, Monika ALISCH, Susanne KÜMPERS & Jolanta PEREK-BIALAS, 2021. Ageing and Caring in Rural Environments: Cross-national Insights from Central Europe. In. Social Exclusion in Later Life: Interdisciplinary and Policy Perspectives. Cham: Springer, 223–236. International Perspectives on Aging, 28
VIDOVIĆOVÁ, Lucie, 2020. Vybrané sociální kontexty věkové diskriminace a ageismu – nové cíle a směry. In. Právo na rovné zacházení: Deset let antidiskriminačního zákona. Brno: Wolters Kluwer, 250–262
VIDOVIĆOVÁ, Lucie & Lucie GALČANOVÁ, 2019. "I am not that type of grandmother": (Non)compliance with the Grandmother Archetype among Contemporary Czech Grandmothers. In. Grandparenting Practices around the World. Bristol: Policy Press, 253–269
VIDOVIĆOVÁ, Lucie, 2018. New Roles for Older People. Journal of Population Ageing, 11(1), 1–6
VIDOVIĆOVÁ, Lucie, 2017. How Age-Friendly Are Cities? Measuring Age-Frendliness with a Composite Index. In. Emerging Trends in the Development and Application of Composite Indicators. Hershey, PA, USA: IGI Global, 277–297. Advances in Data Mining and Database Management (ADMDM)
VIDOVICOVÁ, Lucie, Lucie GALČANOVÁ, Marcela PETROVÁ KAFKOVÁ & Dana SÝKOROVÁ, 2013. Stáří ve městě, město v životě seniorů. Praha – Brno: Sociologické nakladatelství, Masarykova univerzita
VIDOVIĆOVÁ, Lucie, 2008. Stárnutí, věk a diskriminace – nové souvislosti. Brno: Masarykova univerzita
VIDOVIČOVÁ, Lucie & Eva GREGOROVÁ. Mainstreaming věku jako strategie managementu populací se stárnoucí demografickou strukturou. Praha – Brno: VÚPSV, v. v. i.